PARTNER WITH US BY JOINING OUR EXCLUSIVE PARTNERSHIP PROGRAM
At SILVA India we would love to invite you for our successful Partnership Program, which can help you achieve your goals with SILVA and offers an array of benefits, discounts and exclusive offers for you!
HOW IT WORKS
SILVA Rewards helps you earn points on your Rewards Card which you can redeem towards generous discounts on fees. As you keep earning, you will be able to avail a range of our exclusive products and services at complementary or discount rates.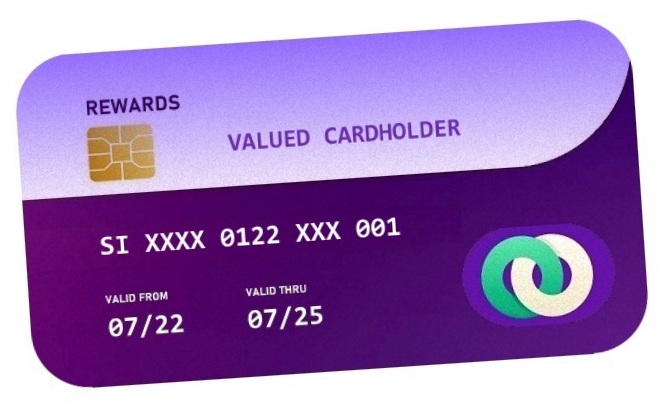 You will receive regular posts to your Whatsapp which must be shared individually using the SHARE function. Full support and guidance will be provided to assist you in how to do this by our specially trained Rewards Team Consultants. We will be with you at every step of the way to provide you resources to help you. It is QUICK and EASY to start earning rewards Rewards points - you WILL start earning almost immediately upon starting!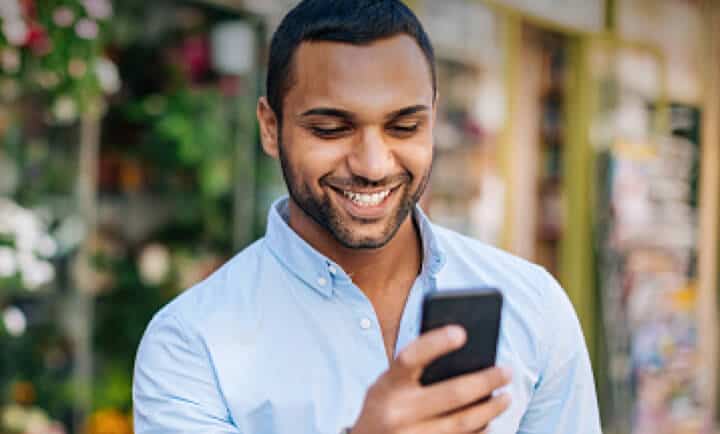 You will receive regular statements to review your points accumulated and discount earned.
Each SILVA class booking earns you 10 rewards points, with and extra 40 points bonus for upgrades. When you reach target points you can attend SILVA class FREE of cost! Until then you can get access to a range of our products and services based on points accumulated
Just fill in your details below and accept the T & Cs to join
and start earning your Rewards - it's really that simple!
Terms and Conditions
The SILVA Rewards Partner Program allows members to earn points through the members generated revenue and redeem points for a variety of discounts and products and services offered by SILVA India only. SILVA India (hereinafter referred to as "Us", "We" "Our") is especially sensitive to the importance of the personal information that our members entrust us with. To maintain our members' trust and loyalty we commit ourselves to maintain your rights to privacy and the confidentiality of personal information. The purpose of this Privacy Policy (hereinafter referred to as "Policy") is to inform you of the measures we take to protect your personal information and the ways in which we collect, use, disclose and retain member information in order to operate the Partner Program. We are constantly reviewing our practices and procedures and considering feedback from our members. When you become a member, or any time you interact or do business with us, you agree to the terms of this Policy as updated from time to time. We encourage you to periodically review our Policy. We will live up to the Participant's rights to privacy and confidentially of personal information. Information provided will be used for the purposes of this program.
Each member is responsible for keeping up to date on the Rewards Program, the amount of rewards in his/her account and his/her accumulation and redemption activities by consulting their statements. SILVA India shall not be liable for the member's failure to do so. Each member is responsible for ensuring that all contact information given to us is current. SILVA India, its partners, suppliers and affiliates, shall not be liable for misdirected or delayed communications such as mail or email, or any consequences thereof.
Our Rewards cannot under any circumstances form the of a monetary claim against us. Any other benefits are personal to the member and cannot be exchanged for cash, assigned, traded, willed or otherwise transferred (other than with the consent of SILVA India and in accordance with these General Terms and Conditions), and any assignment or transfer in violation of these rules will be void and may, at the discretion of SILVA India, result in the loss of membership or the cancellation of the affected reward, benefit or rewards, as the case may be.
Notwithstanding any of the above, SILVA India may, from time to time, in its sole discretion, allow members to do the following: a. transfer points to another account owned by the member b. top up rewards points c. reinstate expired rewards points. SILVA India may refuse reward redemptions, reverse reward redemptions already claimed, or deduct rewards from a member's account where the redemption is based on an error in the points generated required for the redemption or an error in the amount of rewards credited to an account, whether that error occurred through an act or omission. Each member consents to the disclosure of the account information that is necessary or useful to achieve the reversal
Points are based off the class completion by referrals, the value for each tier is as per the chart below. Participants points balances can be checked via statements and any queries addressed by contacting their SILVA Rewards assigned consultant. Per class completion 10 rewards Points and Per class upgrade 40 rewards Points. Current target points 600 toclaim complementary class attendance.
All points in an account expires if the Member has not accumulated or redeemed Yep Ads Rewards for a period of 12 consecutive months. SILVA India Rewards Partner Membership terminates upon the death or bankruptcy of the member. SILVA India will be the final authority as to whether any itinerary qualifies under the Terms and Conditions of the Partnership Program. No waiver by either SILVA India or you of any breach or default hereunder shall be deemed to be a waiver of any preceding or subsequent breach or default. If any provisions contained herein shall be determined to be void, invalid, or otherwise unenforceable by a court of competent jurisdiction, such termination shall not affect the remaining provisions contained herein.
The collection and accumulation of points will begin on the same date as the members posts results in classes booked. Any bookings generated before this date will not be counted and considered as part of the members point value. From time to time, members may receive personalized offers or exclusive offers extended to certain segments of our membership or selected members.
Rewards are applicable regardless of participants location globally. There is no limit to number of posts shared by the member. Posts sent cannot be altered or changed in anyway, be it in terms of text or image. Posts sent have an expiry date and are only active for a limited period asper SILVA India running campaigns.
Without notifications SILVA India may change these Terms and Conditions, any component of the Program, redemption procedures or any Rewards, even if changes may affect the value of Points already accumulated. We may add, delete or change trainers, redemption or use of Rewards or the number of Points required for Rewards. If you become insolvent, commit cheating or fraud, copyright infringement, misrepresent any information, violate any Terms and Conditions or act in any other way that is harmful to us, our affiliates, Advertisers, Team members any other Partners or the Program, we may disclose such information as requested by proper authorities, terminate your enrolment and/or cancel your Points and Rewards.
SILVA India reserves the right to change any of the terms, conditions or policies of the Rewards Program, at any time in our sole discretion. If we decide to change the Terms of Service, we will publish a new version on the Site. Any such changes will be effective upon publishing the revisions. Your continued use of the Site following publishing of any changes constitutes your acceptance of such changes. If SILVA India decides to terminate the Rewards Partner Program, points accumulated after the termination notice will be invalid. Any points accumulated after period will not be valid and the program will no longer accept any reward requests.
These Terms and Conditions bring into force the agreement between SILVA India and the Participant for participation in the Program, collection and redemption of Points and receipt of Rewards. The SILVA India Partner Program Membership is a privilege that can be revoked by us at our discretion at any time and without compensation including, without limitation, abuse by the member of any of these General Terms and Conditions or any other actions deemed by us, acting in its sole discretion, to be deleterious to our company, the Partner Program or the interests of its partners or suppliers. These Terms and Conditions bring into force the agreement between SILVA India and the Participant for participation in the Program, collection and redemption of Points and receipt of Rewards. Except as expressly contained in these Terms and Conditions, no other conditions, representations, warranties or otherwise apply. We are the final authority as to the interpretation of these Terms and Conditions and unless we otherwise elect, any dispute regarding these Terms and Conditions is to be solved through arbitration outside of court. Each party is responsible for its own expenses and shall equally share the filing and other administrative fees.